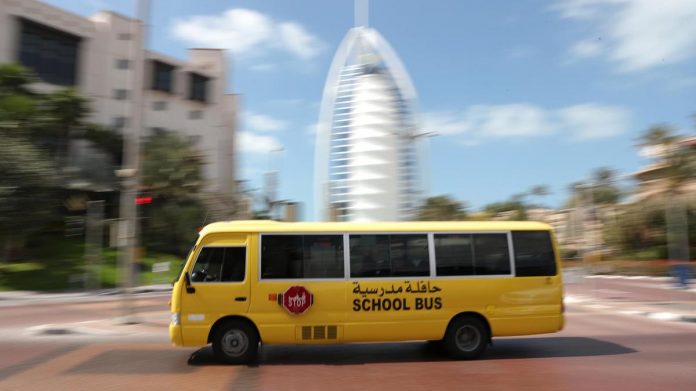 Discount structures vary from one school to another.
Some schools in the UAE have slashed fees and extended discounts for the upcoming academic year, heeding the call of parents who are still reeling under the impact of the Covid-19 crisis.
Discount structures vary from one school to another; but with distance learning options available, a few institutions have offered tuition reductions for students who will be attending classes from home. Some waived transport fees, while others rolled out rebates for all their enrollees.
For Repton schools, financial support is provided to families who have been directly affected by the pandemic.
David Cook, chief education officer for the Repton Family of Schools and headmaster at Repton School Dubai, said: "The Repton Family of Schools in the UAE – comprising Repton Dubai, Foremarke School Dubai and Repton Abu Dhabi – set up an immediate Dh8-million Repton Family Support Fund in March this year, providing financial support to families suffering financial hardship as a direct result of the Covid-19 pandemic."
All other parents receive a 15 per cent reduction from last year's Term 3 fees, which is then applied to the 2020-2021 academic year, Cook added. "We have always provided discreet, but important support to our families, who sometimes find themselves in financial hardship through no fault of their own. Each request for support is dealt with confidentially and on an individual basis."
Pearl Wisdom School in Dubai also extended a 15 per cent discount for all its students. Its director, Sooraj Ramachandran, said: "While some parents are willing to send their children to school for face-to-face classes, there are also those who wish to continue distance learning. We are committed to catering to both categories of parents. We are offering a discount of 15 per cent on tuition fees for all parents."
Lower rates for blended, distance learning
When schools shifted to e-learning this year amid the Covid-19 pandemic, parents have pressed for partial rebates. Some called for transport fee refunds, particularly because pupils are not using the service.
Though they argued that they have also been hit by the crisis, school leaders addressed parents' concerns and revised some fee structures for this term.
Deepa Vinod, acting principal of Oxford School Dubai, said they are giving a 20 per cent discount for both blended and distance learning options.
"Apart from that, we are also introducing a discount of 20 per cent for the admission of the first sibling and 25 per cent and 30 per cent for the admission of the second and the third siblings, respectively," Vinod said.
In another school, transport charges are waived for e-learners. Sangita Chima, principal of Amity School Dubai, said: "Our school fees will remain the same for students of all grades. However, additional costs like transportation fees will not apply to students that have opted for distance learning in September."