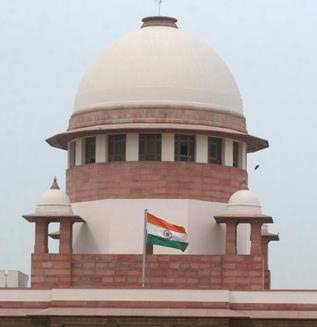 A UAE resident has filed a plea with India's supreme court to direct the central and state governments to provide ex-gratia compensation to the next of kin of all Indians who have died of Covid-19.
In his petition, Dubai-based legal consultant Hashik Thayikandi contended that several Indians – both in India and abroad – have died of complications arising from the virus.
The public interest litigation (PIL) was filed before India's apex court on July 10 by Deepak Prakash, seeking "urgent directions" to formulate a "compensation plan on compassionate grounds".
"The PIL requests the centre and all states to grant families of victims with monetary compensation as … deemed appropriate. The compensation is sought for families of all Indian citizens, irrespective of their place of death," advocate Hashik said
The petition also seeks compensation "especially for families of" frontline workers such as doctors, nurses, paramedics, journalists, etc "who are at maximum risk of contracting the virus".
Hashik added: "A majority of Indians living abroad have only one person in the family who is an earning member. The Indian courts have actively taken up issues of migrant workers and governments have provided them with compensation. The same must be done for Indians who have died of Covid-19 as well."
The petition states that there have been various instances where state governments have granted ex-gratia compensation for Covid-19-related deaths. "Given the current situation, it is imperative to formulate a National Relief Plan under section 11 of the National Disaster Management Act, 2005, where funds from National Disaster Response Fund (NDRF), or any other existing fund, can be utilised for providing relief."