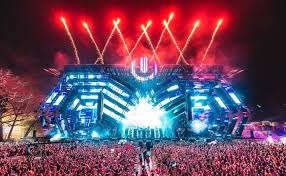 There are no plans to cancel, postpone or move the 2020 production.
The first Ultra Music Festival (UMF) Abu Dhabi, an electronic dance music (EDM) festival that's expected to attract several thousand visitors, will go ahead with extra medical precautions in place amid the COVID-19 outbreak, organisers have said.
"There are no plans to cancel, postpone or move the 2020 production," said organisers.
Scheduled to take place on March 5-6, Ultra organisers posted an update on the health and wellness segment of their website confirming to fans that the event will go ahead as planned. The event will see performances from DJ Snake, Kshmr, Grammy award winning ZEDD, Major Lazer, Eric Prydz, and Afrojack to name a few.
The first festival to be organised in the region, UMF is an annual dance music festival founded in Miami, USA, where approximately 170,000 people attend annually. Alongside the flagship event in Miami, larger international franchises take place across the globe.
The notice said, "Event organizers have been coordinating with the relevant authorities regarding public health issues and will continue to coordinate with and follow the recommendations and protocols relating to risk reduction and preventative measures by, Abu Dhabi Department of Health and other regulatory agencies."
Handwashing and sanitizing stations will be placed throughout the event site.
It added, "Please visit the Centers for Disease Control and Prevention's suggested safety precautions, the World Health Organization's suggested safety precautions, the United Arab Emirates Ministry of Health and Prevention website and, or your local country's counterparts, for more information."
The notice said there is no higher priority than the health, safety and overall well-being of attendees, artists, crew and local community.