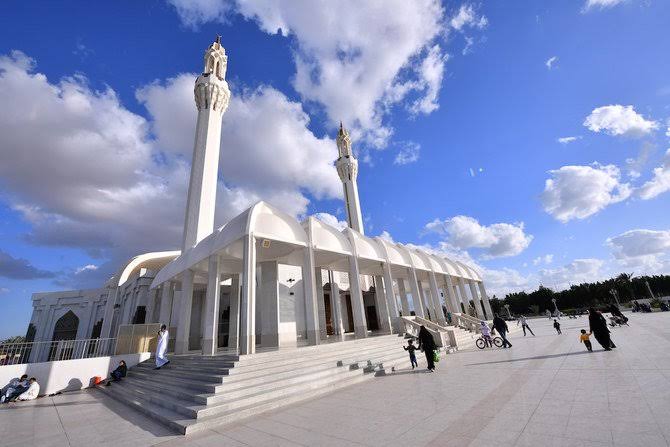 Saudi Arabia will permit mosques to open for Friday prayers and five daily congregational prayers, the Saudi Press Agency (SPA) reported on Tuesday, as the Kingdom begins to ease restrictions on movement to curb the spread of Covid-19, except for in Makkah.
Mosques will be allowed to open 15 minutes before prayers and should close 10 minutes after they finish, according to rules announced by the Ministry of Islamic Affairs.
For Friday prayers, mosques will be allowed to open 20 minutes before prayers and must close 20 minutes after they finish. The Friday sermon and prayers in total should last 15 minutes.
No books or copies of the Quran will be available in mosques as a precautionary measure to prevent the spread of Covid-19.
All worshippers must leave a distance of two metres between them and a space of one row between two rows. All water coolers and refrigerators will be closed.
Toilets and places of ablution inside the mosques are to be closed.
The suspension of lessons, lectures and classes for memorisation of the Holy Quran in mosques must be upheld; education and lectures are to continue remotely.
Worshippers must take all the precautionary measures, from wearing a face mask to bringing their own praying carpets with them, performing ablutions at home and keeping a safe distance from others when exiting or entering the mosque.
Children under the age of 15 are not allowed to attend the mosque.
Saudi authorities have announced that restrictions would be lifted in three phases, culminating in a curfew ending – with the exception of the holy city of Makkah – from June 21.
The umrah pilgrimage, which attract millions of travellers from around the world, will remain suspended until further notice.