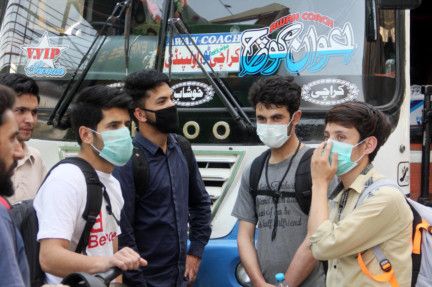 Pakistan's aviation minister makes announcement.
Pakistan on Tuesday announced that all passengers entering into the country will have to carry an authentic medical certificate that confirm a negative test result for the Covid-19 coronavirus.

Ghulam Sarwar Khan, Pakistan's minister for aviation, said this decision has been taken as part of the government's efforts to contain coronavirus.

"All passengers travelling to Pakistan would be required to provide certified copy of test result for Covid-19 through RT-PCR conducted during the 24-hour period prior to boarding the flight," he said.

He said that the test result must include the name and passport number of the passenger. Original test result would be required at the disembarkation airport in Pakistan. All airlines are required to comply with this mandatory requirement.

The condition would remain in place till April 4, he added.

For outgoing flights, he said all international passengers will first be tested for coronavirus, and a boarding pass will be issued to them to travel abroad only if they test negative.

He said the Federal Cabinet has decided that all domestic airports with the exception of the Gwadar and Turbat airport will be opened for international flights. Flights that are arriving will be disinfected via a chemical spray. Domestic flight passengers will be screened on both arriving and departing locations.