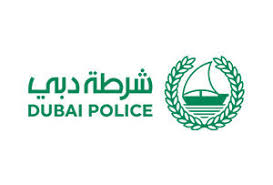 They also raised their concerns on issues regarding security and traffic.
Residents of various nationalities and representatives of different communities lauded the various initiatives by the Dubai Police at an open public meeting on Thursday. They also raised their concerns on issues regarding security and traffic.
Major-General Abdullah Khalifa Al Marri, Commander-in-Chief of the Dubai Police, and other senior officers interacted with public at the meeting. Maj-Gen Al Marri said the Dubai Police may extend the one-year traffic fine discount scheme if the final results are encouraging.
Maj-Gen Al Marri explained that holding a meeting with the public helps the police know their complaints and requirements. He added that the people must share some of the responsibilities, as they're partners in the same society.
Al Marri said that the parents must be responsible for the safety of their children, stressing that they are the most important part for improving the safety of society. "Many youths get salaries as low as Dh3,000 or Dh4,000, yet they are being arrested for driving a modified vehicle, which costs around Dh150,000.
How could this be possible? Parents must take responsibility for the safety of their kids," Maj-Gen Al Marri noted.
Brigadier Khalid Nasser Al Razooqi, director-general of Artificial Intelligence (AI) at the Dubai Police, explained the services provided by Dubai Police mobile app, which offer 61 services. All the services are also available on the e-crime platform, which received around 23,000 reports since it was created one-and-a-half year ago, said Captain Abdullah Al Shehhi, deputy director of the Cyber Crimes investigation.
Police initiatives lauded
Ali Abdull Kareem Ali, a representative of the Sudanese community in Dubai, hailed the smart services provided by the police and appreciated the humanitarian initiatives provided to expatriates. "The police deal with all residents with great respect and without discrimination. This is very much appreciable," he added.
"I decided to attend the meeting to learn about the services provided to the expatriates so that I can convey the same to my community members and advise them on how to use police services and follow the rules and regulations," said Ali.
He also wanted the police to establish direct communication with the community to discuss the public can be useful to help police curbing crimes. "There must be cooperation between the community members and the police to prevent crimes and ensure safety and security for all in the UAE," he added.
Language barriers
Katty, vice-chairman of Chinese Business Hub in Dubai, said that the safety and security as well as best police services provided to the Chinese community have attracted many businesses to Dubai. "The only main issue being faced by the community members is communication and language barrier when dealing with the police, courts or any government entity. There is lack of interpreters from Chinese to Arabic and vice versa. Even some of the Chinese people who can speak English sometimes find it very difficult to convey their messages rightly to those they deal with," she said.
She also suggested to hold such meetings every six months to enhance communication between authorities and communities in Dubai.
Public disturbance
An Arab community representative raised concerns about security issues in some areas. "Residents are not feeling safe due to number of villas occupied by bachelors in residential areas, which causes disturbance to families. Another threat are the teenagers who speed on modified vehicles with annoying noise that irritate and disturb residents in the neighbourhoods," he added.
Lack of parking space for people with determination
A representative of the people of determination demanded to increase reserved parking spots near hospitals, clinics, government departments and shopping centres for the people of determination.
She also urged to create a unified database about all the people of determination and their locations to help decision-makers provide services based on their locations and type of their disabilities. "This would help facilitate their mobility and allow them to live as normal people and enjoy life," she added.