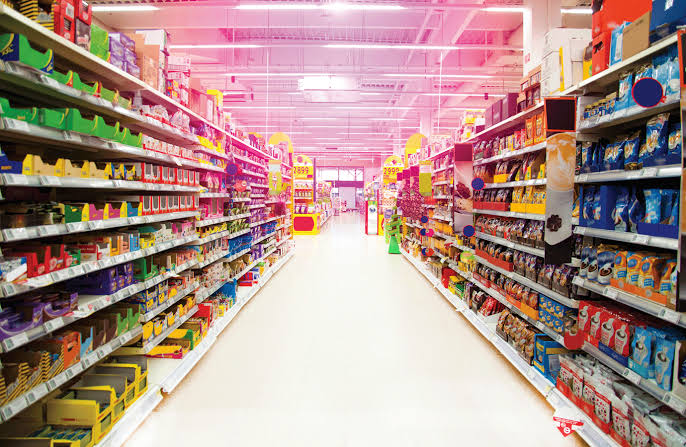 Prices of 37 food items and other commodities at 12 municipal outlets across Abu Dhabi have been cut to support Emirati families during the current situation, the civic body has announced.
The Abu Dhabi City Municipality said the discount which will continue throughout the month of June, ranges from 10 to 30 percent.
The initiative aims at offering foodstuffs and other commodities to Emirati families at subsidised prices.
The offer covers food items such as milk, water bottles, tea, napkins, chicken, burgers, sausages, pasta and other home items like floor and bathroom cleaners and others.
The government initiative is to provide multiple options for citizens for their food commodity needs and to support families during the current #Stay Home period.
The food items from the municipality's 12 food commodity distribution outlets, are delivered to the homes of citizens after placing their orders while adhering to the precautionary measure to protect their health from the Covid-19 pandemic.
The municipality said it provides 133 food commodities through these outlets, which have the essential and consumer commodities for citizens, such as rice, flour, sugar, oil, water, canned dates, frozen food and other items like detergents and others.
The civic body said it has doubled the number of cars delivering the food commodities to the homes of citizens.
Beneficiaries can order food commodities through the digital platform, SmartHub, launched by the department.
The platform is easy to use and Emiratis can obtain food commodity services digitally without the need to show identification papers, identity cards or special documents, due to the linking of data with the Smart Systems and Services Authority, that makes information on every family registered in the list of families benefiting from subsidised commodities available on the platform.
Digital electronic services for the subsidised commodities, including purchasing and receiving, can be obtained by opening an account on the smart platform, choosing the service of purchasing the subsidised commodities, selecting the required commodities to be purchased, paying the value of the goods, and finally deciding between either going to the specified centre or opting for home delivery.