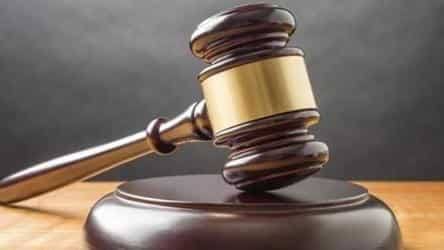 Two Arab men stood trial in the Dubai Criminal Court, accused of selling a car belonging to a woman and pocketing Dh238,000 after forging an ownership contract in the name of one of the men.
According to court records, the first defendant sold the car after changing the ownership to his name without the consent of the woman, with the help of the second defendant, an RTA employee, in December 2017.
While selling the car, the accused even a presented a woman, introducing her to the buyer as the previous owner of the vehicle.
Using the forged ownership contract, he transferred the ownership of the vehicle to the name of the new buyer.
The woman, who is the actual owner of the vehicle, reported the case to the public prosecution, accusing the first defendant of selling her vehicle without her consent and embezzling her money.
The investigation revealed that the second defendant affirmed issuing the RTA ownership contract to the first defendant without seeing the actual owner of the vehicle. The second defendant said he issued the document without seeing the owner of the vehicle as he worked with the first defendant earlier and trusted him.
The case was referred to the Dubai Criminal Court.