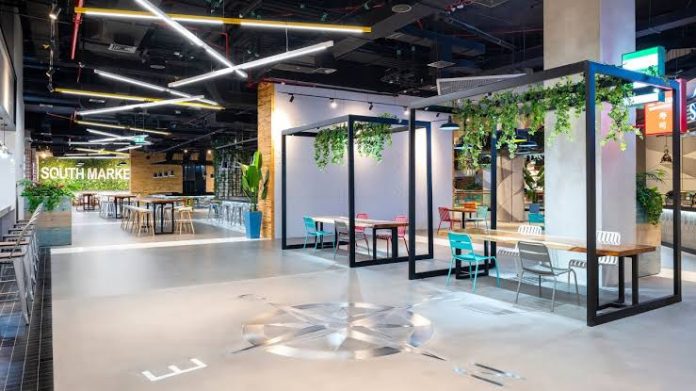 Dubai: Gate Avenue at Dubai International Financial Centre (DIFC) has launched an exciting new dining destination, South Market, an urban upscale food hall.
Spread over 9,000 square feet the new food hall is a buzzing combination of 15 gourmet kitchens and rotating artisan food kiosks offering cuisines from across the globe. South Market is expected to become one of the trendiest, most popular casual dining destinations in Dubai.
A number of the international concepts are new to the UAE, so will give foodies reasons to come back time and time again.
Diners can look forward to unique dishes like authentic Thai noodles from Bangkok eatery BKK Bistro, milk tea from Singapore favourite, Modern Asian Desserts (M.A.D.). Japanese street-food fare, such as Takoyaki (octopus balls) is expected to be another popular option. Nostalgic breakfast café, Cereal Killer Café will also have a home there. Other eateries include Earth Kitchen, Burritos Beyond Borders, Katsu & Co and Spheerz Restaurant that will also tantalise the taste buds of curious diners.