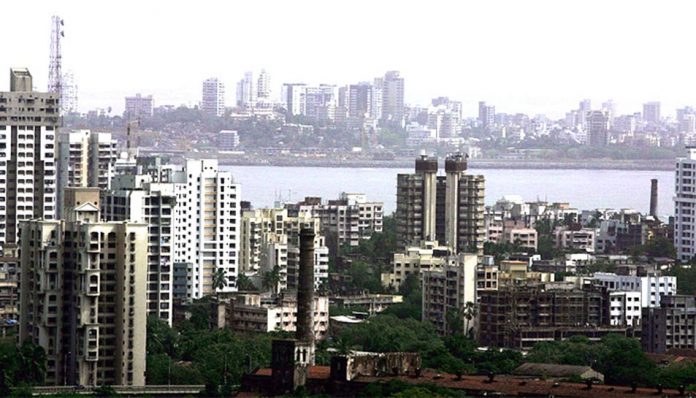 Rupee weakness, attractive property prices and new legislation attract interest.
The Indian real estate sector is seeing a gradual resurgence, one year after the implementation of key policy reforms. With property prices having hit rock bottom in major cities, developers still coping with unsold inventory and the weakness of the Indian rupee, this is an opportune time for NRIs, particularly in the US and UAE, to purchase property back home.
"With RERA [Real Estate Regulation Act] in place, the danger of major project delays has been reduced drastically, as has the risk of developers not delivering on the promised quality. Also, the supply pipeline has moderated as developers have become cautious about launching new projects and the unified tax environment under GST provides more certainty and comfort to investors," says Anuj Puri, chairman, Anarock Property Consultants.
Although the policy reforms caused short-term disruption, consumers are more confident in the Indian regulatory environment today. Besides, with home loan interest rates set to rise, it is not going to be cheaper to buy homes going forward.
"With reduction in the pace of new supply and developers focusing on delivery, the sector is showing signs of recovery. Consumer sentiment is expected to improve gradually as RERA, anti-profiteering provisions of GST and the recently amended provisions of the insolvency and bankruptcy code transform real estate into a consumer-friendly asset class," observes Aashish Agarwal, senior director, valuation and advisory services, Colliers International India.
Larger developers are welcoming this regularisation in the property sector and return of consumer confidence to both off-plan and ready-to-move properties. With smaller developers consolidating, larger builders are gaining favour among end-users.
"Over the past two to three years, NRIs' faith has increased in the Indian economy following RERA and other regulations. Their uncertainty has been dispelled and they are keen to make more purchases. People have been waiting for the past three to four years for prices to reduce. This is the right time to buy. Developers are offering flexible payments with the help of financial institutions," suggests Babulal M. Varma, managing director, Omkar Realtors & Developers.
Varma adds that NRIs tend to opt for good products in a good location with a good ticket price. "Our Andheri project in Mumbai elicited a good response from NRIs since units are priced between Rs10 million to Rs20 million."
"2017 was a turnaround year for the real estate industry post RERA and GST. It has altered the dynamics of the market, where for the first time the customer was in the driver's seat with access to data and information at the click of a button. This transparency has resulted in an upward trend in buyers' sentiments and led to a proportionate rise in customer queries and bookings," comments Ashish R. Puravankara, managing director, Puravankara Limited.
Most of the price correction has happened in the luxury segment. However, buyers can secure discounts and deals across all segments as developers are still struggling with excess inventory.
Currently, the Mumbai Metropolitan Region has about 54 months worth of unsold housing inventory, while the figure in the top seven Indian cities is about 66 months worth of unsold inventory, according to Anarock Property Consultants.
"Unsold inventory is one of the biggest pain points of the sector and despite a reduction in new launches, all the three markets are struggling with inventory ranging between 26 to 48 months. NCR is the worst affected, followed by the Mumbai Metropolitan Region [MMR]. Although sales have improved in Mumbai, the demand-supply mismatch and new launches expected in 2018 will continue to drag inventory overhang," adds Agarwal from Colliers.
Puravankara clams to have just under 3 million sqft of completed and nearing completion inventory. "With RERA in place and new launches getting spaced out, the appetite for existing inventories have gone up significantly. Due to sparse launches and the tax benefits on completed projects, we have seen a huge uptick in purchase of our completed inventory in the past two quarters," Puravankara added.
Property prices have started recovering from their lows in some micro-markets. The first preference of end-user buyers is ready properties, so their sales velocity is much higher than under-construction properties. The price gap between under-construction and ready-to-move properties has narrowed considerably, though not closed altogether – under-construction homes are still and will remain cheaper than RTM options.
"Affordable housing in India has become very affordable – not only because of price drops but also because the government has rolled out various incentives for first-time buyers in the category of budget homes complying to certain size parameters. Luxury is picking up, but at a slower rate that affordable and mid-income housing," reckons Puri.
"Property prices have stabilised over the last one year and going forward, one can see an increase, albeit a slow one. There won't be any decline in prices as such," says Viswa Prathap Desu, senior vice-president, sales and marketing, Brigade Bangalore head office. He adds: "Indian buyers are already back in the market and buying property. In fact, the hardening of the interest rates is coaxing customers to take an urgent call on investing and locking in their interest rates."