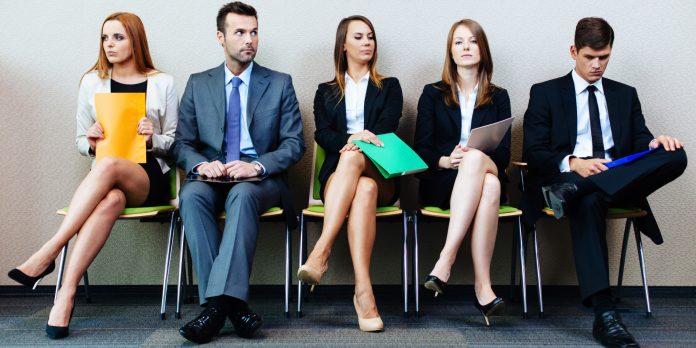 Some of the best positions in UAE are up for grabs
Careers UAE, the country's leading recruitment exhibition, ends today. The 17th edition of the most anticipated job fair started on April 9 and ends today at 6 pm.
If you are hunting for a job, Careers UAE is the perfect platform as scores of public and private sector organisations from the region and across the world look forward to meeting, interviewing and hiring the best local talent.
The event features more than 160 UAE-based companies from a variety of sectors and is expected to attract around 18,000 visitors.
Head to the exhibition as today is the last day of the exhibition:
1.  Dubai Customs
At the start of the fair, the organisation announced it is looking for Emiratis to fill 144 vacancies. The vacancies were available across customs development, IT, HR, inspection, administrative affairs, strategy, customs tariff, legal affairs, finance, and customs auditing.
The officials will be interviewing the candidates on the spot at the job fair. Those shortlisted will be given 6-month training and then will be dispatched to different divisions based on their skillsets.
2. HSBC Middle East 
HSBC Middle East is offering positions across the UAE – in Dubai, Abu Dhabi and Fujairah. The positions are available for High School pass outs, bachelor's degree holders, and bachelor's degree with GPA 2.8 and above.
Head to their booth as they have positions like client screening manager – sanctions, client services – manager (commercial banking), digital testing officer, mortgage support officer, collections officer, customer experience manager, AML investigator, retail banking, etc.
3. RTA
The Roads and Transport Authority (RTA) is seeking recruit young graduates. At Careers UAE, The RTA has introduced an initiative called 'Empowerment with RTA' – a 6-month training program that aims to train UAE national university graduates who have been unemployed for one year after their graduation.
After finishing the training, they would meet with a number of RTA's leaders to receive directives and advice to enhance their careers.
4. Enoc
The oil and gas company is looking to recruit for 70 different positions at the Careers UAE 2017 job fair.
Enoc has three different types of Emiratisation training programmes – Tatweer, Mawaheb and Imtiaz. Each training programme is tailored to help employees who have different kinds of experiences.
In Tatweer, the firm hires high school graduate who wants a career right away. It's a foundation functional competency-based skill-building programme for entry-level technical staff, graduates, and non-technical staff. The Imtiaz programme enrolls employees with leadership potential and helps them develop their skills.
5. Union Coop 
One of the largest supermarkets in Dubai, Union Coop is seeking talent at the Careers UAE fair. Among the positions available include wed administrator, senior leasing executive, PR representative, system support control unit head, accountant, admin affairs assistant, customer service, cashier, senior cashier among others.