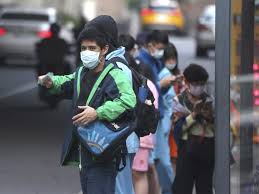 The country reports 88 new cases, taking tally to 781; Bahrain announces 21 people released from quarantine
Qatar on Tuesday announced its second coronavirus death and 88 new cases of the deadly disease, taking its overall tally to 781.
The Health Ministry revealed that 11 infected people have already recovered.
In a statement, officials said some of the new cases are linked to foreign travel, while others have been identified through screening those who were in close contact with previously diagnosed cases and failed to adhere to preventative measures and social distancing.
"The Ministry of Public Health announces that it has conducted a scan to detect the coronavirus on 2,291 people today which showed the significant rise in the number of new cases due to the use of new and advanced equipment, which contributed to the faster detection of infected cases and the reduction of virus outbreaks," the state-run Qatar News Agency reported, citing the health ministry.
Qatar's health officials said that the second death recorded was identified after a male resident, 58, died after also suffering from chronic diseases.
Meanwhile, Bahrain has announced that 21 infected people have been discharged from quarantine after recovering from the virus. No new cases have been reported.
Bahrain's King His Highness Hamad Bin Eisa Al Khalifa also ordered the provision of free treatment for 47 expatriates diagnosed with Covid–19.